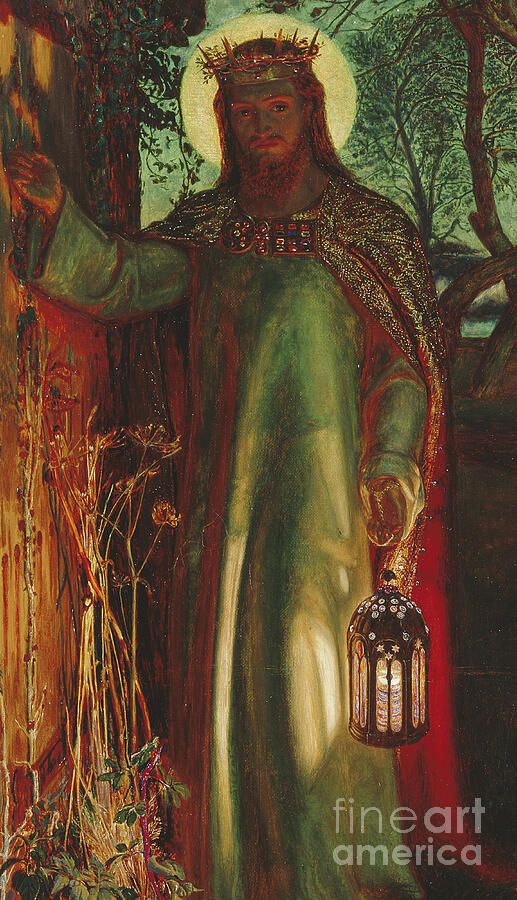 Revelation 3 New International Version
To the Church in Laodicea
14 "To the angel of the church in Laodicea write:
These are the words of the Amen, the faithful and true witness, the ruler of God's creation. 15 I know your deeds, that you are neither cold nor hot. I wish you were either one or the other! 16 So, because you are lukewarm—neither hot nor cold—I am about to spit you out of my mouth. 17 You say, 'I am rich; I have acquired wealth and do not need a thing.' But you do not realize that you are wretched, pitiful, poor, blind and naked. 18 I counsel you to buy from me gold refined in the fire, so you can become rich; and white clothes to wear, so you can cover your shameful nakedness; and salve to put on your eyes, so you can see.
19 Those whom I love I rebuke and discipline. So be earnest and repent. 20 Here I am! I stand at the door and knock. If anyone hears my voice and opens the door, I will come in and eat with that person, and they with me.
21 To the one who is victorious, I will give the right to sit with me on my throne, just as I was victorious and sat down with my Father on his throne. 22 Whoever has ears, let them hear what the Spirit says to the churches."
Verse 20 of the above reading connects with the following hymn;
O Jesus, thou art standing,
outside the fast closed door,
in lowly patience waiting
to pass the threshold o'er:
shame on us, Christian brothers,
his Name and sign who bear,
O shame, thrice shame upon us,
to keep him standing there!
O Jesus, thou art knocking;
and lo, that hand is scarred,
and thorns thy brow encircle,
and tears thy face have marred:
O love that passeth knowledge,
so patiently to wait!
O sin that hath no equal,
so fast to bar the gate!
O Jesus, thou art pleading
in accents meek and low,
"I died for you, my children,
and will you treat me so?"
O Lord, with shame and sorrow
we open now the door;
dear Savior, enter, enter,
and leave us never more.