Hebrews 10 New International Version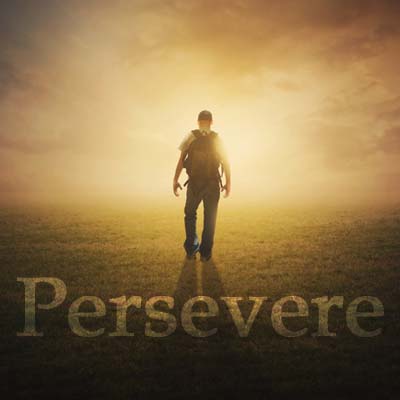 A Call to Persevere in Faith
19 Therefore, brothers and sisters, since we have confidence to enter the Most Holy Place by the blood of Jesus, 20 by a new and living way opened for us through the curtain, that is, his body, 21 and since we have a great priest over the house of God, 22 let us draw near to God with a sincere heart and with the full assurance that faith brings, having our hearts sprinkled to cleanse us from a guilty conscience and having our bodies washed with pure water. 23 Let us hold unswerving to the hope we profess, for he who promised is faithful. 24 And let us consider how we may spur one another on toward love and good deeds, 25 not giving up meeting together, as some are in the habit of doing, but encouraging one another—and all the more as you see the Day approaching.
Two people collaborated to write "I Am Thine, O Lord"—a song that quickly became a favorite in Christian circles, and remains so in many places today. Fanny Crosby (1820-1915) wrote the words and William Doane (1832-1915) composed the music.
Doane was a successful businessman who served as the president of a Cincinnati company that produced woodworking machines. He also held a number of patents for the machines that they produced.
While he enjoyed his business, Doane enjoyed Christian music even more. During his lifetime, he composed the music for hundreds of hymns, and edited a number of hymn collections.
Crosby's story was even more dramatic. Blinded in infancy, she had the good fortune to have a grandmother and a caretaker who dedicated themselves to helping her memorize the Bible. They assigned weekly goals for memorization, and drilled Crosby to help her reach those goals. As an adult, Crosby tapped that rich reservoir of memorized Bible verses to write her hymns.
And write hymns she did—8000 hymns and Gospel songs total—to include many of the old favorites that are still found in many hymnals a century after her death.
"I Am Thine, O Lord" grew out of a conversation that Crosby had with Doane while visiting his home. They were talking about the nearness of God when Crosby was seized by inspiration. Soon she was reciting the verses and choruses—very much as we find them in hymnals today. Doane set her words to music, and the song that they produced has blessed generations of Christians.
The song is a prayer, celebrating the joy of faith—and the desire for an even deeper faith. The chorus asks:
Draw me nearer, nearer blessed Lord,
To the cross where Thou hast died.
Draw me nearer, nearer, nearer blessed Lord,
To Thy precious bleeding side.
I can personally testify to the power of this song, having sung it often as I was growing up. If sung at a spirited tempo, it had an upbeat mood. But often the chorus—in particular the last chorus—was sung more slowly and deliberately, inspiring an introspective mood. I don't often hear it sung today, but would be happy to have the opportunity to sing it again.
1. I am thine, O Lord, I have heard thy voice,
and it told thy love to me;
but I long to rise in the arms of faith
and be closer drawn to thee.
Refrain:
Draw me nearer, nearer, blessed Lord,
to the cross where thou hast died.
Draw me nearer, nearer, nearer, blessed Lord,
to thy precious, bleeding side.
2. Consecrate me now to thy service, Lord,
by the power of grace divine;
let my soul look up with a steadfast hope,
and my will be lost in thine.
(Refrain)
3. O the pure delight of a single hour
that before thy throne I spend,
when I kneel in prayer, and with thee, my God,
I commune as friend with friend!
(Refrain)
4. There are depths of love that I cannot know
till I cross the narrow sea;
there are heights of joy that I may not reach
till I rest in peace with thee.